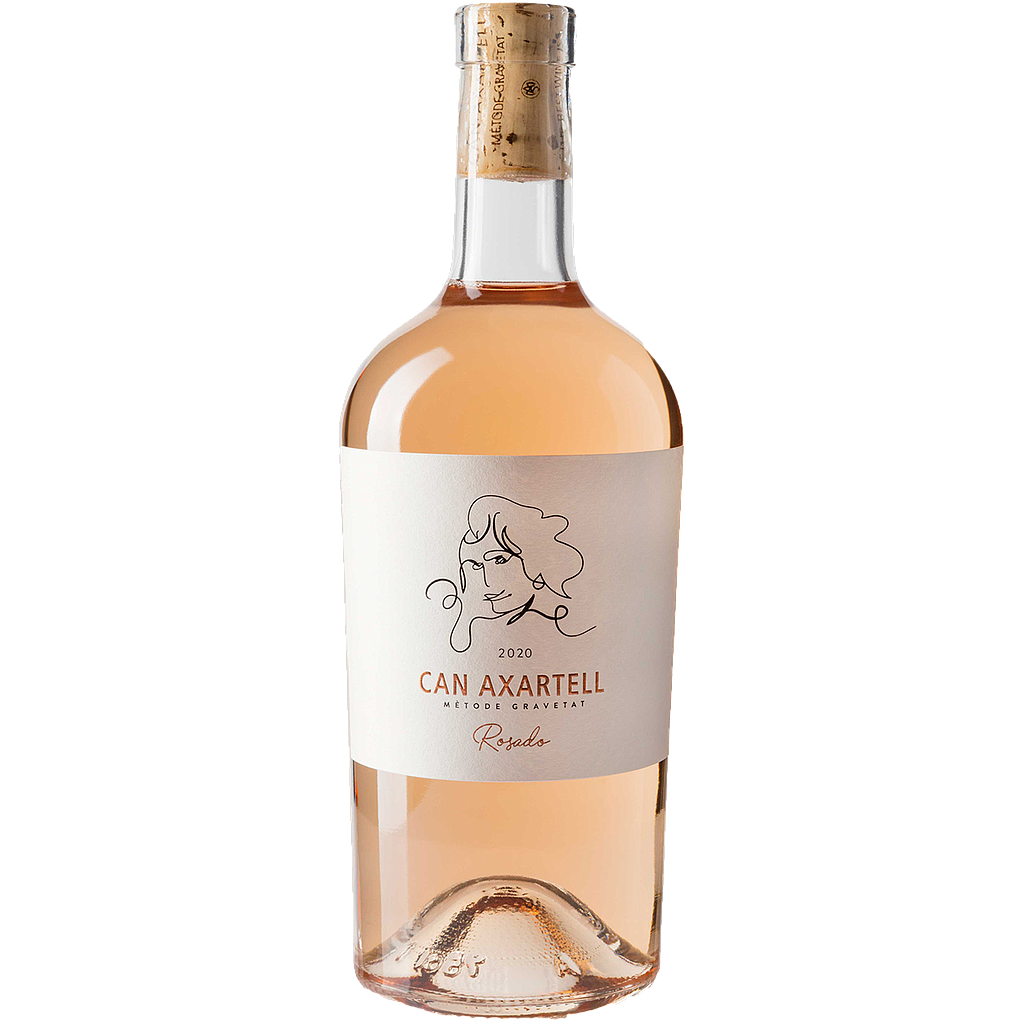 2020 Rosado
Can Axartell
One sip of this sustainably made rosé will transport you to the Mediterranean island where it was made! Apricot, strawberry and lychee blend with wild herbs and a salty sea breeze in this beautiful rosé wine.
---
About this Wine
Type:
Rosé Wine
Country:
Spain
Region:
Vi de la Terra Mallorca
Vintage:
2020
Alcohol:
12.5
%
Bottle Size:
750
ml
Case Size:
6
bottles
---
How it's Made
Grapes:

Pinot Noir

,

Syrah

,

Merlot

,

Callet
Aging:
No aging- a young, vibrant wine!
Farming Practice:
EU-Certified Organic Wine
Number of Cases Produced:
1,660
---
Serving Tips
Serve chilled. Pairs perfectly with summer (yes, the entire season), pool parties, daydreaming of beach vacations, actual beach vacations and summer barbecues. Would also go nicely with grilled shrimp, soft cheeses, sushi or a watermelon and feta salad.
---
Tasting Notes
This wine is summer incarnate. Tropical fruits, lychee, apricot and strawberry mix with a touch of vanilla, herbs and fresh-cut grass. With excellent balance and vibrancy this wine puts you in a moment: a summer day on a Mediterranean island with the sun shining, fish on the grill and a salty breeze.
---

Farming Practice
---

Location
---
Can Axartell
Illes Balears (Islas Baleares) (ES)
,
Spain
Reviews & Ratings
---
About this Wine
---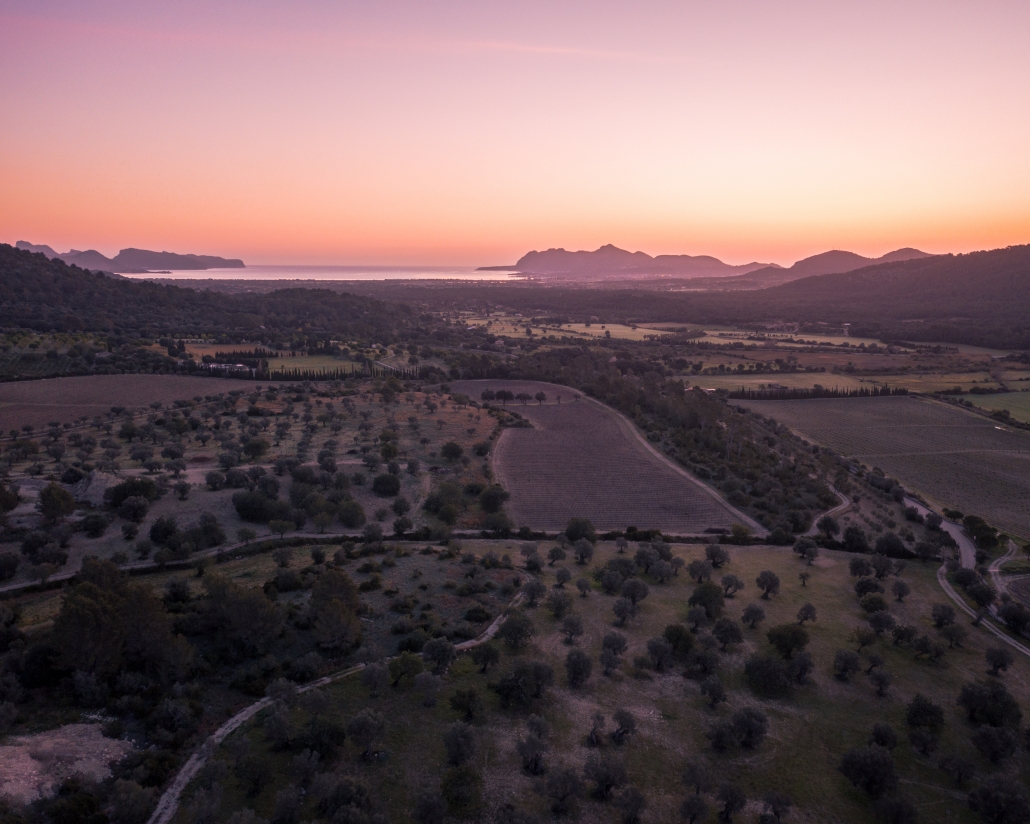 2020 Rosado
This is a Provence style rosé with a decidedly Mediterranean twist. Pinot Noir dominates the blend which for the 2020 vintage includes Merlot and Syrah as well as the native Mallorcan superstar Callet. All four varieties are organically grown and hand harvested. The harvest begins early, starting the end of July, in order to maintain lower sugar levels in the grapes amid very hot summer temperatures. Yields are low, coming in around 6,600 pounds per acre.

Once in the winery, the grapes are treated with the utmost care. The entire winery is built directly into the hillside in an abandoned quarry and expertly designed so that the grapes are only moved by gravity, falling from the selection machines at the top level into fermentation tanks on the second level and later onto the bottling floor on the third level. By removing pumps from the winemaking process, Can Axartell preserves natural aromas that would otherwise be lost in the aggressive movement of pumping wine from tank to tank.

Each grape variety is vinified separately. All are left in contact with their skins for a matter of hours. Fermentation takes place in stainless steel tanks and the wine is bottled in January. The early harvest allows Can Axartell to achieve a completely dry, relatively low-alcohol rosé with bright acidity and lively fruit. It is a beach vacation in a bottle.

Can Axartell
Illes Balears (Islas Baleares) (ES)

,

Spain

The 60 hectares of Mallorcan seaside hills where Can Axartell's organic grape vines now grow wasn't supposed to be a vineyard. It was supposed to be an all-inclusive resort. But when Hans-Peter, the man behind Can Axartell, heard about the plans to convert this natural paradise of century-old olive trees and sheep herds into a tourist playground, he immediately scooped up the whole estate.

Over the next 20 years Hans-Peter assembled a passionate team that is specialized in organic viticulture and sustainable winemaking. Together they've planted 34 hectares of vines, most of which are native Mallorcan varieties. These are varieties that have likely been growing on this land for more than 800 years! The oldest registries of viticulture on the Can Axartell estate date back to the 13th century.

From the very beginning, Can Axartell has had a strong commitment to the land and culture of Mallorca. The vines here have never been treated by chemicals and never will be. They were certified as organic from day 1. The majority of the grapes they grow are native Mallorcan varieties like Callet and Premsal with a smattering of international varieties like Merlot and Pinot Noir.

The spectacular modern winery uses the oldest tool in the book to move the grapes, juice and wine through the various stages of fermentation and aging: gravity. The result is hugely expressive wines that embody the island they come from. These are wines that have a unique power to transport you to their Mediterranean beach with just one sip.