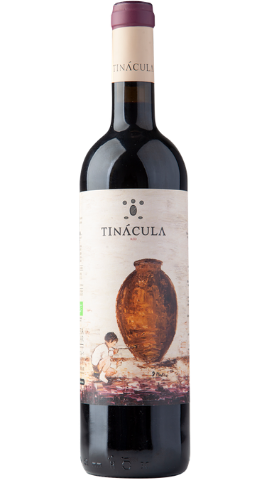 2019 Tinácula Red
Bodega Las Calzadas
This is a beautiful representation of the Bobal grape, an up-and-coming ancient red variety in SE Spain. Blackberry and raspberry flavors are complemented by hints of wet earth from amphora aging.
---
About this Wine
Type:
Red Wine
Country:
Spain
Region:
Ribera del Júcar
Vintage:
2019
Alcohol:
14
%
Bottle Size:
750
ml
Case Size:
6
bottles
---
How it's Made
Grapes:
Bobal
Aging:
5 months in 500 liter clay amphora
Farming Practice:
Organic Farming & Native Yeasts
Number of Cases Produced:
1,000
---
Serving Tips
Decant for at least 30 minutes. Avoid pouring the final few drops as this wine is unfiltered and often contains some natural sediment. Best served slightly chilled as is tradition in Spain. This bright and punchy red wine pairs nicely with salads and vinaigrettes, hot tapas like pork sausage skewers and, of course, lively conversation.
---
Tasting Notes
This wine smells of fresh blackberry, wet earth, candied raspberry with hints of sweet spices like clove and vanilla. One sip will transport you to a dusty road in rural Spain that is lined with wild blackberry and raspberry bushes.

While this wine has punchy tannins, it is clear that Daniel has managed to heroically tame the rustic structure of the Bobal grape and balance it with plenty of spunky fruit. The 5 months in amphora has rounded the tannins, integrated the flavors and created a wine that is a clear representation of the land, history and culture that it comes from.

---

Farming Practice
---

Location
---
Bodega Las Calzadas
Cuenca (ES)
,
Spain
Reviews & Ratings
---
About this Wine
---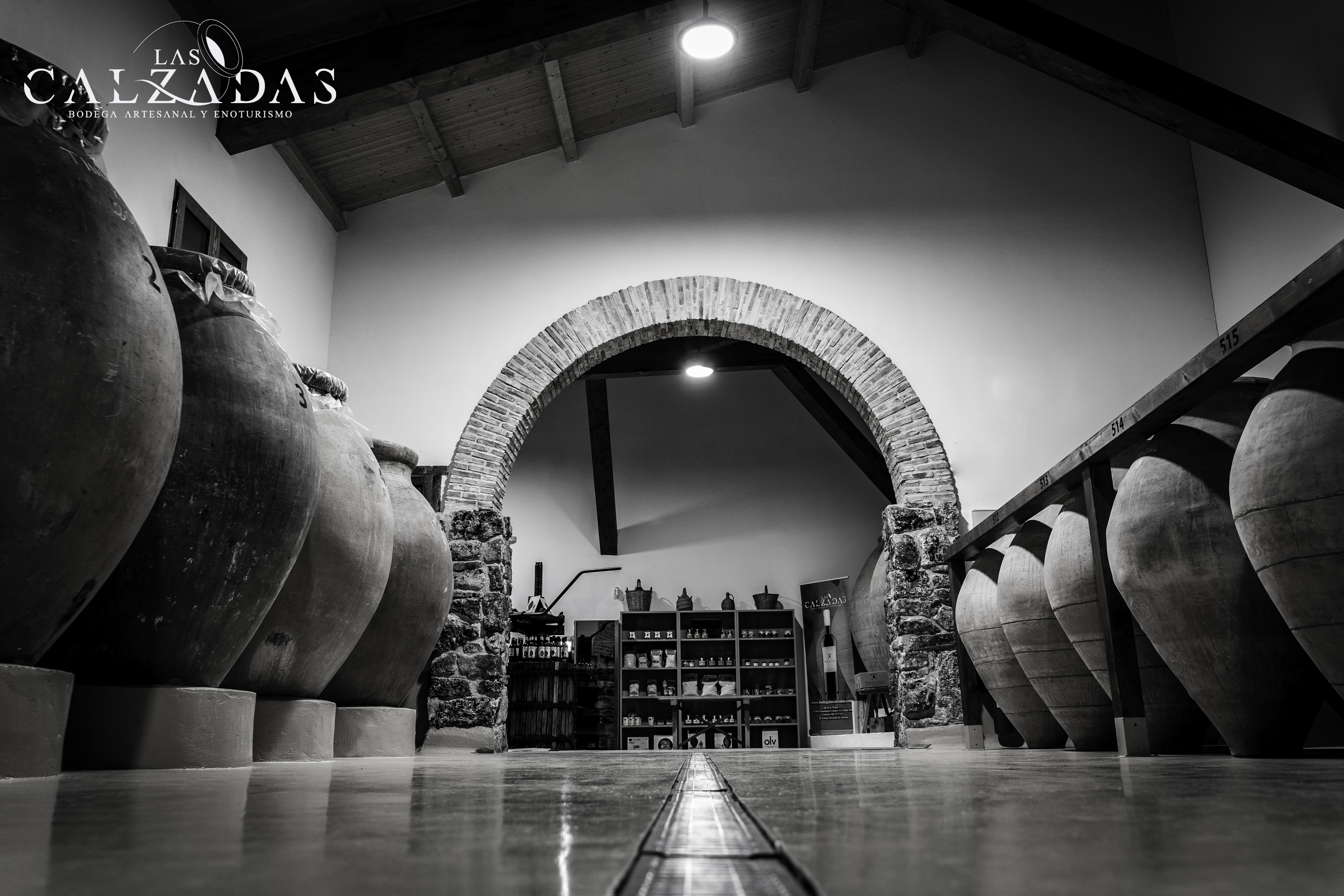 2019 Tinácula Red
Every step of the process in making this wine has one singular goal: to showcase the true beauty of the Bobal grape when it is made using the same traditions that have guided winemaking in this region since Roman times.

That means the vines are untrelissed and grow in goblet shapes without irrigation and following organic practices (no chemical fertilizers or pesticides). These are old vines, with an average age of 65 years, that have been in the family for generations. The grapes are harvested by hand and transported to the winery in small crates (15 kgs) to ensure no grapes are crushed before reaching the winery.

Once in the winery, the must ferments spontaneously using only native yeasts in stainless steel tanks. After alcoholic fermentation is complete, the wine is moved into 500L clay amphora. These giant earthen vessels are made by the only tinaja maker left in La Mancha, a 90-year old man that we are all hoping lives forever!

The wine spends 5 months aging in amphora and is racked (transferred from one amphora to another to naturally remove any sediment) once a month. Then it is bottled directly from the amphora without filtering in order to maintain the natural flavors of the wine. As such you'll likely find some natural sediment in the bottle.

Bodega Las Calzadas
Cuenca (ES)

,

Spain

Daniel, the 27-year-old winemaker behind Bodega Las Calzadas, makes wine the hard way. The vines are old and unproductive. White Pardilla vines are scattered amongst bush vines of red Bobal, Cencibel (Tempranillo) and a smattering of other varieties. Machines can't maneuver their gnarly branches so everything must be done by hand. And he grows everything organically.

In the winery, nothing is added to the wine except time and a tiny amount of sulfites when bottling. All 27,000 bottles are made with native yeasts and aged in clay amphora. But while amphora may be trendy right now, Daniel isn't one for trends. His tinajas, as they are called in Spain, are more than 150 years old. He excavated them from abandoned cellars throughout his region where winemakers have been aging their wines in these clay beasts since Roman times.

The winery, which sits about halfway between Madrid and Valencia, is as family-run as they come. Daniel makes the wine, his father tends to the vines and his mother paints the art for the labels.