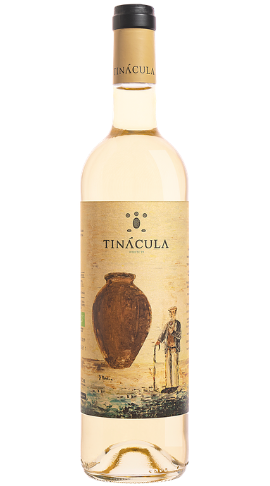 2020 Tinácula White
Bodega Las Calzadas
This spunky white wine features a nearly forgotten native grape aged in century-old amphora. Strong lemon flavors, perfectly balanced acidity and a hint of flakey pie crust make this a dangerously enjoyable wine.
---
About this Wine
Type:
White Wine
Country:
Spain
Region:
Ribera del Júcar
Vintage:
2020
Alcohol:
12.5
%
Bottle Size:
750
ml
Case Size:
6
bottles
---
How it's Made
Grapes:
Pardilla
Aging:
3 months on its lees in 150-year-old clay tinajas with daily batonnage
Farming Practice:
Organic Farming & Native Yeasts
Number of Cases Produced:
378
---
Serving Tips
Serve chilled. Pairs beautifully with seafood tapas like grilled zamburiña scallops or calamari and shrimp pintxos, baked fish dishes and salads dressed with balsamic vinegar.
---
Tasting Notes
Zesty aromas reminiscent of lemon curd or lemon meringue pie dominate the nose of this pale yellow wine. Hints of white flowers, peach, lychee and chamomile are also present on the nose as is a dash of freshly baked pie crust.

The lees aging and the effect of the clay amphora are apparent on the palate with contrasting flavors of pastry and wet earth. The strong acidity delivers a delightful punch and herby, grassy notes bring freshness to the finish. This is a dangerously easy to drink white wine that will peak your interest with surprising complexity. A very food-friendly wine.
---

Farming Practice
---

Location
---
Bodega Las Calzadas
Cuenca (ES)
,
Spain
Reviews & Ratings
---
About this Wine
---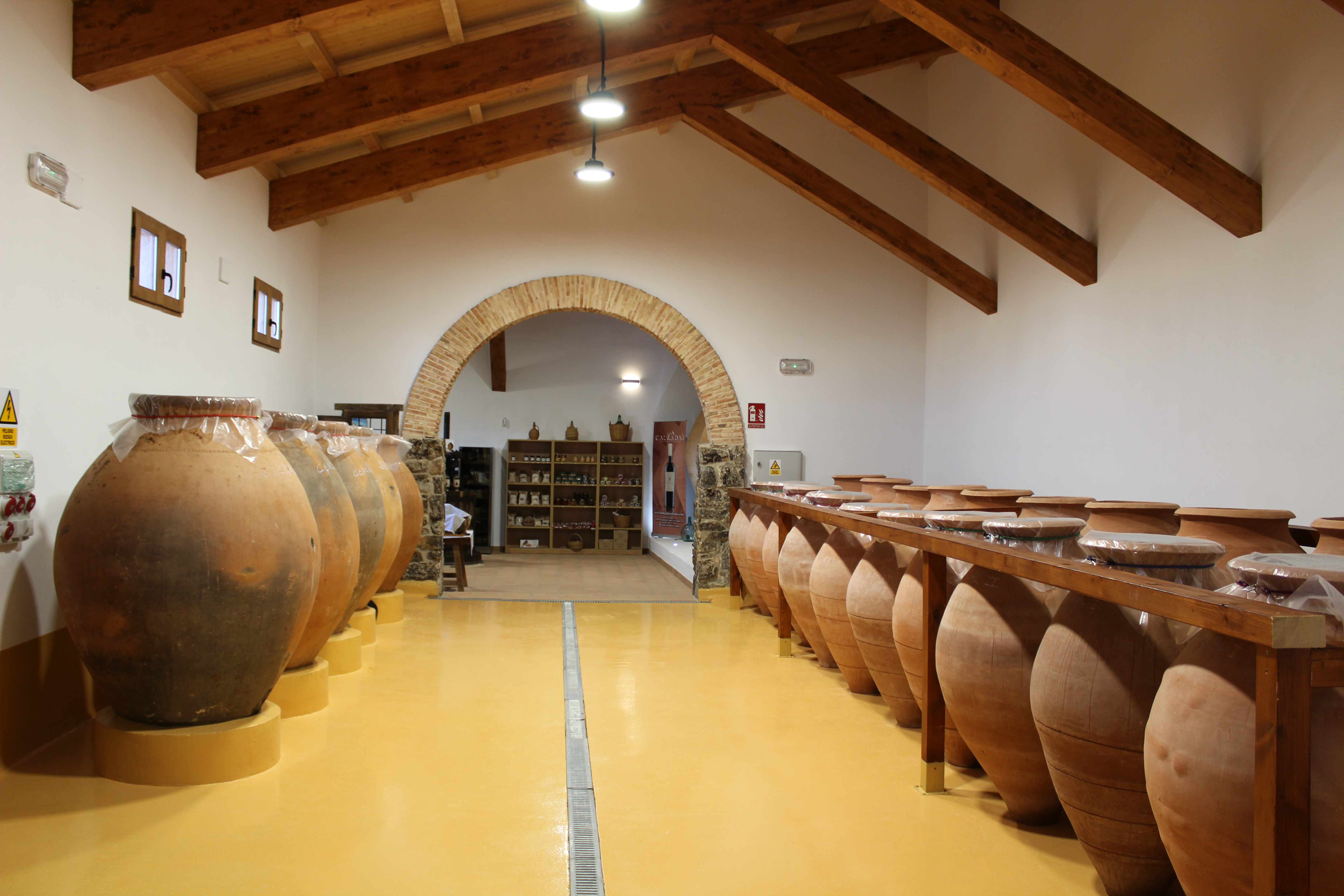 2020 Tinácula White
The story of the Pardilla grape is a common one among native grape varieties in Spain. Up until about 50 years ago it was widely planted in southeastern Spain around the town of Cuenca. But as the country began opening up to international trade after the death of the dictator in 1975, Pardilla was ripped up in favor of more popular Spanish varieties like Tempranillo and Bobal.

Fast forward to the early 2000s when international grapes started coming into vogue and those Tempranillo vines were replaced by the world-dominating Cabernet Sauvignon, Merlot and Syrah. It has only been in the past few years that winemakers in the region have started recovering and replanting the region's native varieties like Bobal and Pardilla. These are the two grapes that Bodega Las Calzadas works with exclusively as they look to recover the ancient ways of winemaking that once thrived in this region.

This is one of only a handful of monovarietal Pardilla wines on the market. The grapes come partially from newer vines that the winemaker, Daniel, and his family have grafted by hand using cuttings from his old vines. About 15% of the grapes are grown by old farmers in the Pozoamargo area and come from old vines that are scattered among Bobal vineyards. All of the grapes are organic certified and hand harvested.

Once in the winery, the grapes are destemmed and deseeded. They are left in contact with their skins for 1 night in stainless steel tanks. Daniel then uses a manual press to separate away the skins before returning the juice to stainless steel for 2-3 days. Here the wine spontaneously ferments with native yeasts. About halfway through alcoholic fermentation, Daniel moves the wine into 130-year-old clay amphora where it is left to finish fermenting and rest on its lees for 4 months.
Bodega Las Calzadas
Cuenca (ES)

,

Spain

Daniel, the 27-year-old winemaker behind Bodega Las Calzadas, makes wine the hard way. The vines are old and unproductive. White Pardilla vines are scattered amongst bush vines of red Bobal, Cencibel (Tempranillo) and a smattering of other varieties. Machines can't maneuver their gnarly branches so everything must be done by hand. And he grows everything organically.

In the winery, nothing is added to the wine except time and a tiny amount of sulfites when bottling. All 27,000 bottles are made with native yeasts and aged in clay amphora. But while amphora may be trendy right now, Daniel isn't one for trends. His tinajas, as they are called in Spain, are more than 150 years old. He excavated them from abandoned cellars throughout his region where winemakers have been aging their wines in these clay beasts since Roman times.

The winery, which sits about halfway between Madrid and Valencia, is as family-run as they come. Daniel makes the wine, his father tends to the vines and his mother paints the art for the labels.