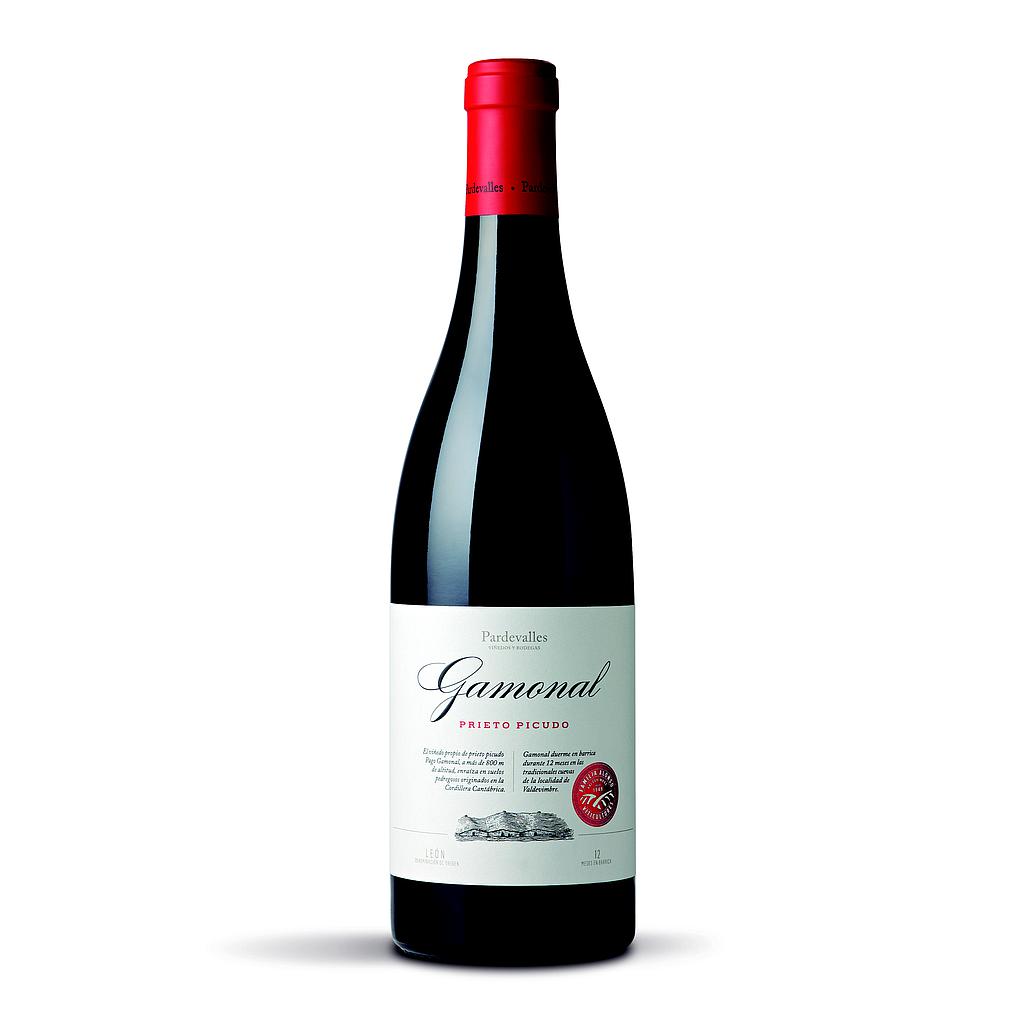 2018 Gamonal
Bodega y Viñedos Pardevalles
Prieto Picudo is a unique variety in all the world, grown exclusively in the southern part of León in the North of Spain. It can easily be distinguished by its grape clusters which are dense and tightly-packed. The grapes are small, in the shape of pine nuts, with a thick skin and a very dark colour.
---
About this Wine
Type:
Red Wine
Country:
Spain
Region:
D.O. León
Vintage:
2018
Alcohol:
14
%
Bottle Size:
750
ml
Case Size:
12
bottles
---
How it's Made
Grapes:
Prieto Picudo
Farming Practice:
Sustainably Farmed
---
Serving Tips
Ideal with any type of grilled meat, red meats, game, cold meat, roast lamb, lamb chops, and hard sheep's cheese. Serve at a temperature between 16 and 18 ºC.
---
Tasting Notes
An intense dark cherry red colour, with garnet undertones. An aroma of ripe red fruit blended with toasted notes from the barrel and smooth hues of liquorice which are characteristic of the variety. Potent, fresh, varietal. The bitter notes of the tannins merge perfectly with the fruit, resulting in rich fleshy sensations and an excellent aftertaste.
---
Farming Practice
---

Location
---
Bodega y Viñedos Pardevalles
León (ES)
,
Spain
About this Wine
---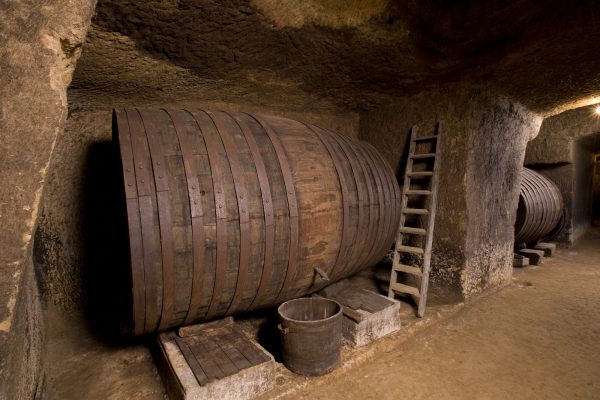 2018 Gamonal
The wine is made 100% from the Prieto Picudo grape originating from Pago El Gamonal. Hand harvesting in boxes of 15 kg. Cold maceration for 4 days. Fermentation in 150 hl tapered stainless steel vats at a constant temperatureof 26 ºC.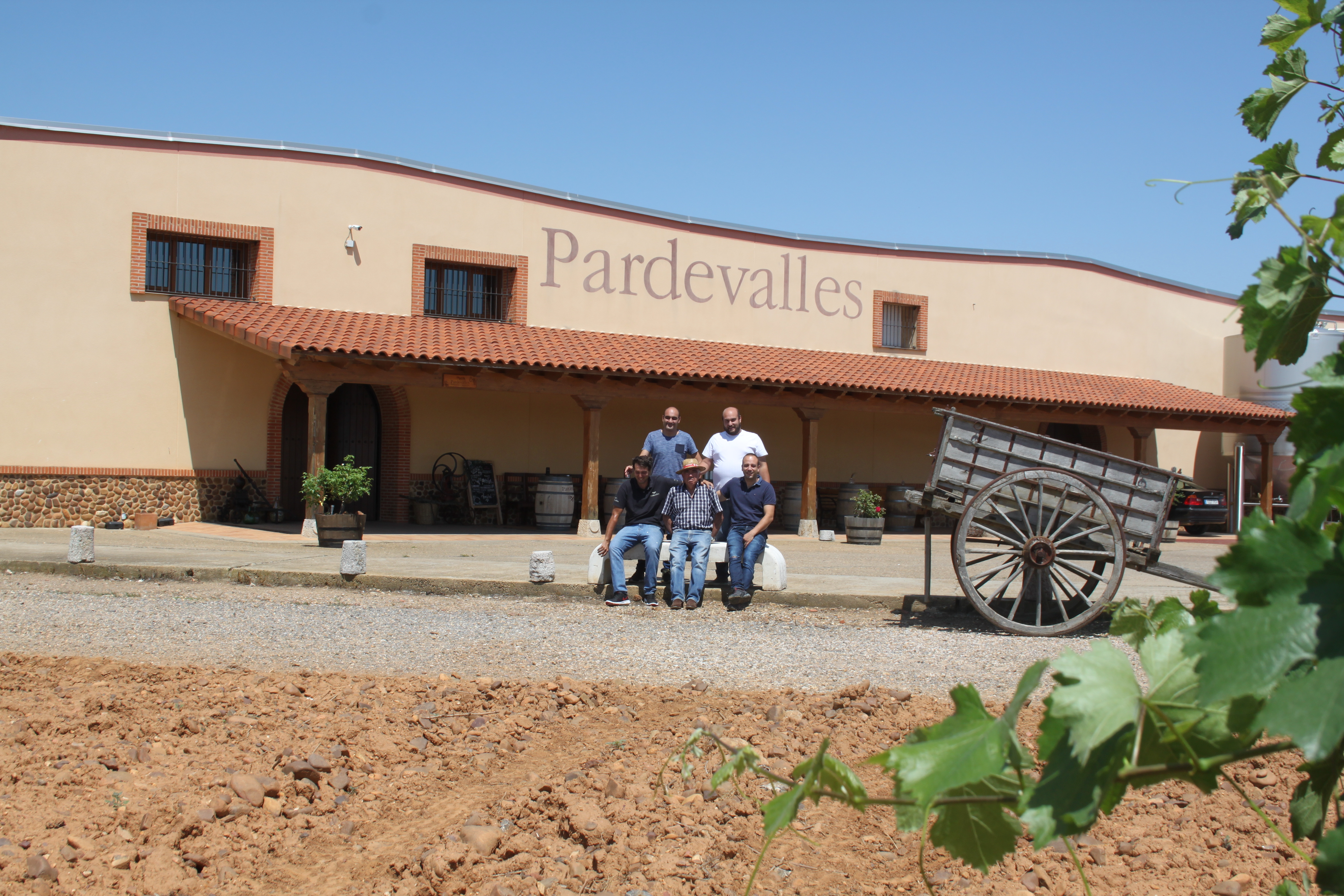 Bodega y Viñedos Pardevalles
León (ES)

,

Spain

For hundreds of years the Alonso family has been tending the vineyards outside the village of Valdevimbre, just south of León in northwestern Spain. Any time you see a wine made from Albarín, a little-known and nearly extinct white grape, you have them to thank. It was Pardevalles who rescued this ancient grape from the brink of extinction!

Today, Hugo, Rafa, Victor and Andres, the grandchildren of the winery's founder Jose Rafael Alonso, are at the helm of Pardevalles. These third-generation winemakers champion native grape varieties and sustainable viticulture while staying true to the centuries of winemaking tradition that runs in their family. Prieto Picudo and Albarín Blanco, a red and white variety respectively that are native to this part of Spain, are the only two grape varieties that the Alonso family grows.